[email protected] Island
The 1st IWoDA has been held at The Utop Ubless Hotel Jeju, in Korea on Oct. 15-17, 2019.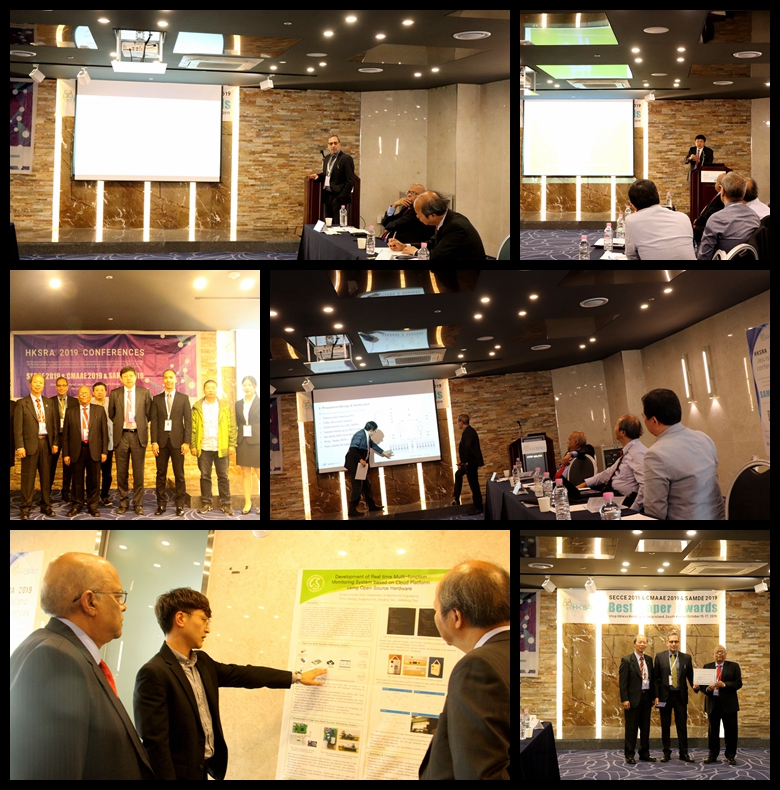 Opening Ceremony
Conference Chair: Prof. Ramesh K. Agarwal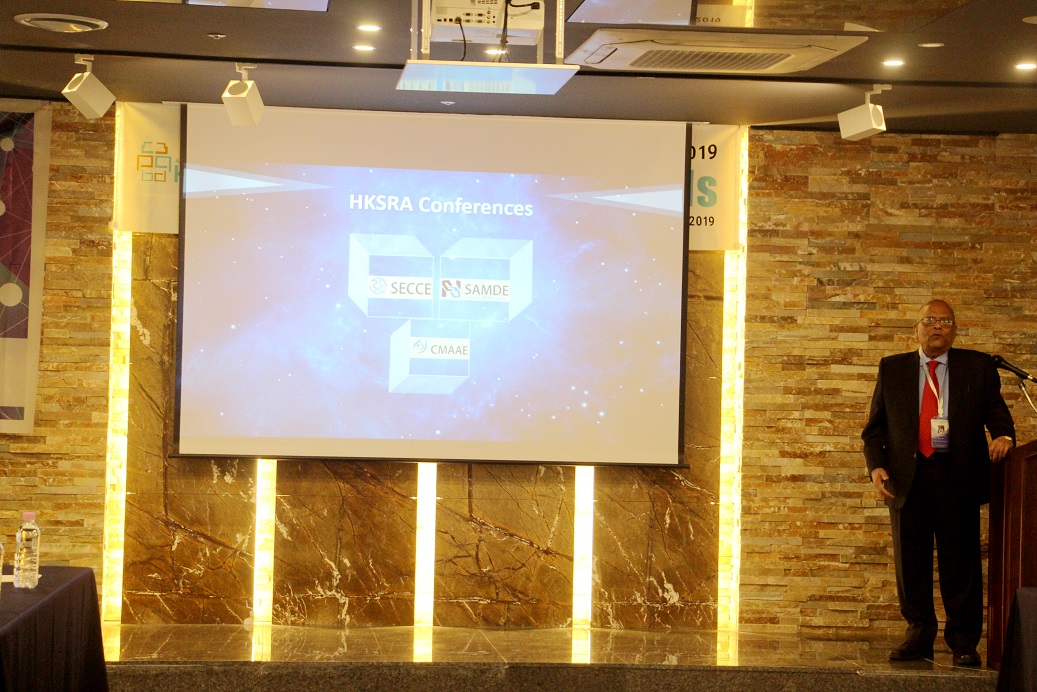 Keynote Lectures
Speakers: Prof. Ramesh K. Agarwal, Prof. Mingcong Deng and Prof. John P. T. Mo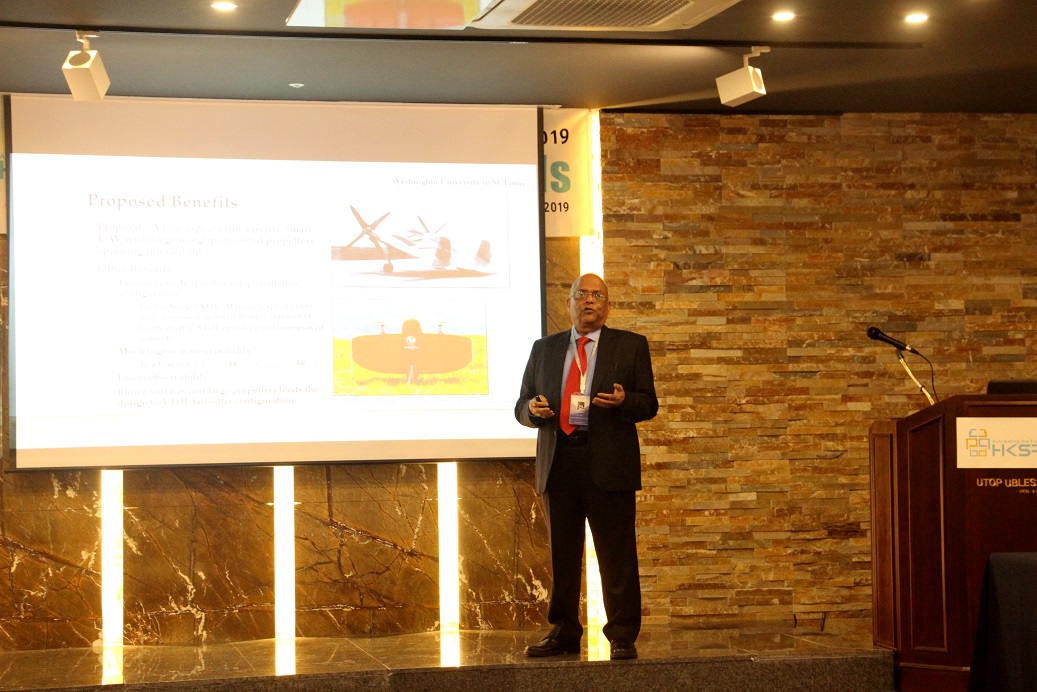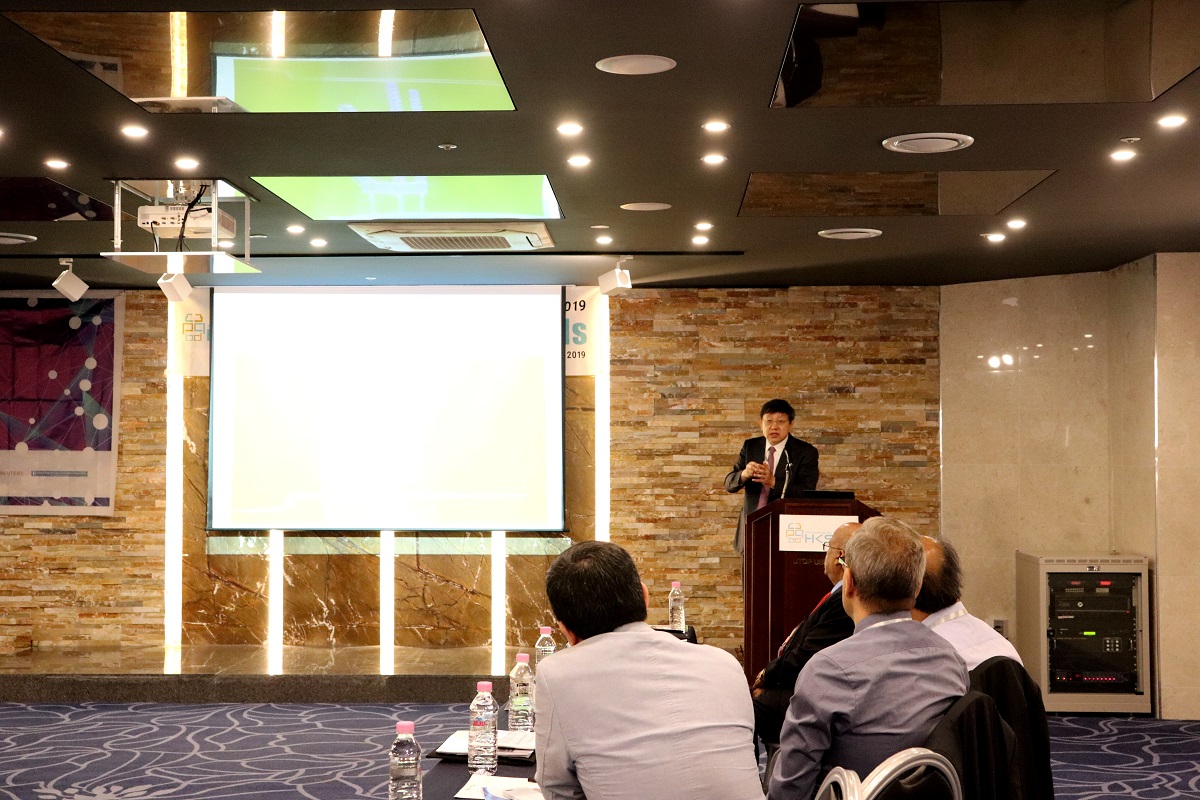 Oral Presentation
*Only selected a few photos to be shown.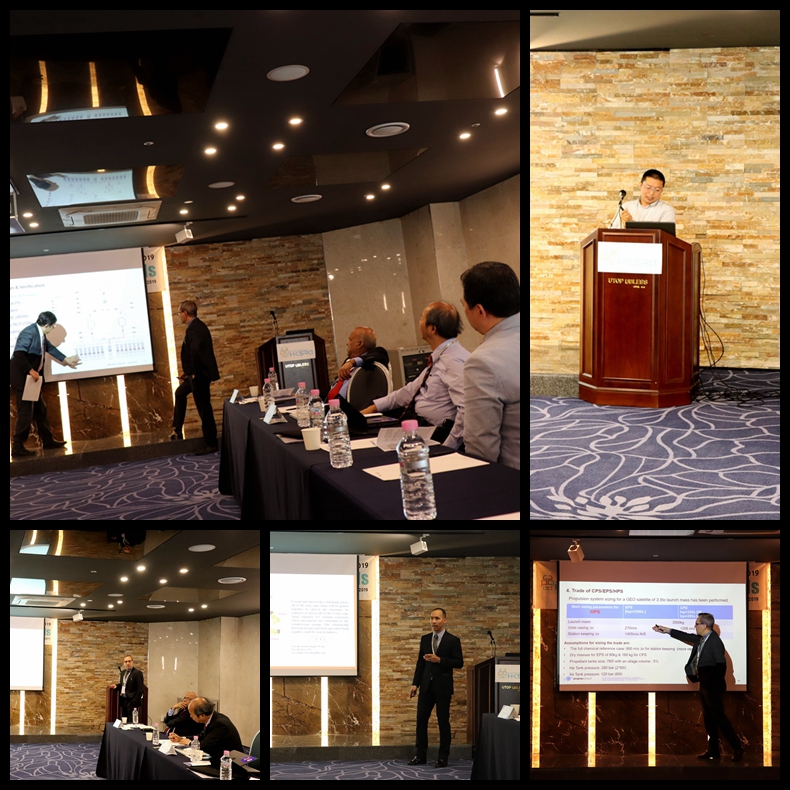 Best Paper(AAE1004):
Markus Abele---ArianeGroup GmbH, Orbital Propulsion Programs, 74239 Lampoldshause, Germany

"EP GEO Propulsion Platform"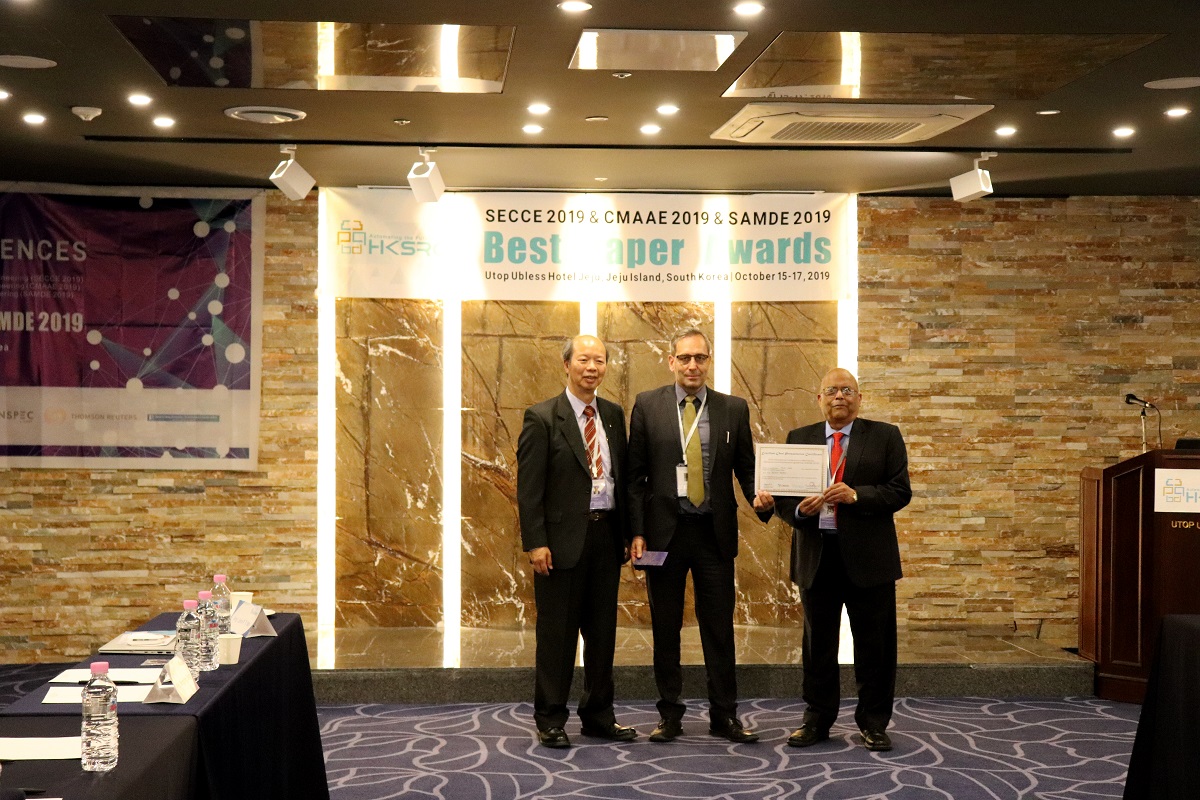 Best Student Paper(DE001):
Pattaraphon Boonchai---King Mongkut's University of Technology North Bangkok, Thailand
"Design and Control of Continuum Robot for Using with Solar Cell System"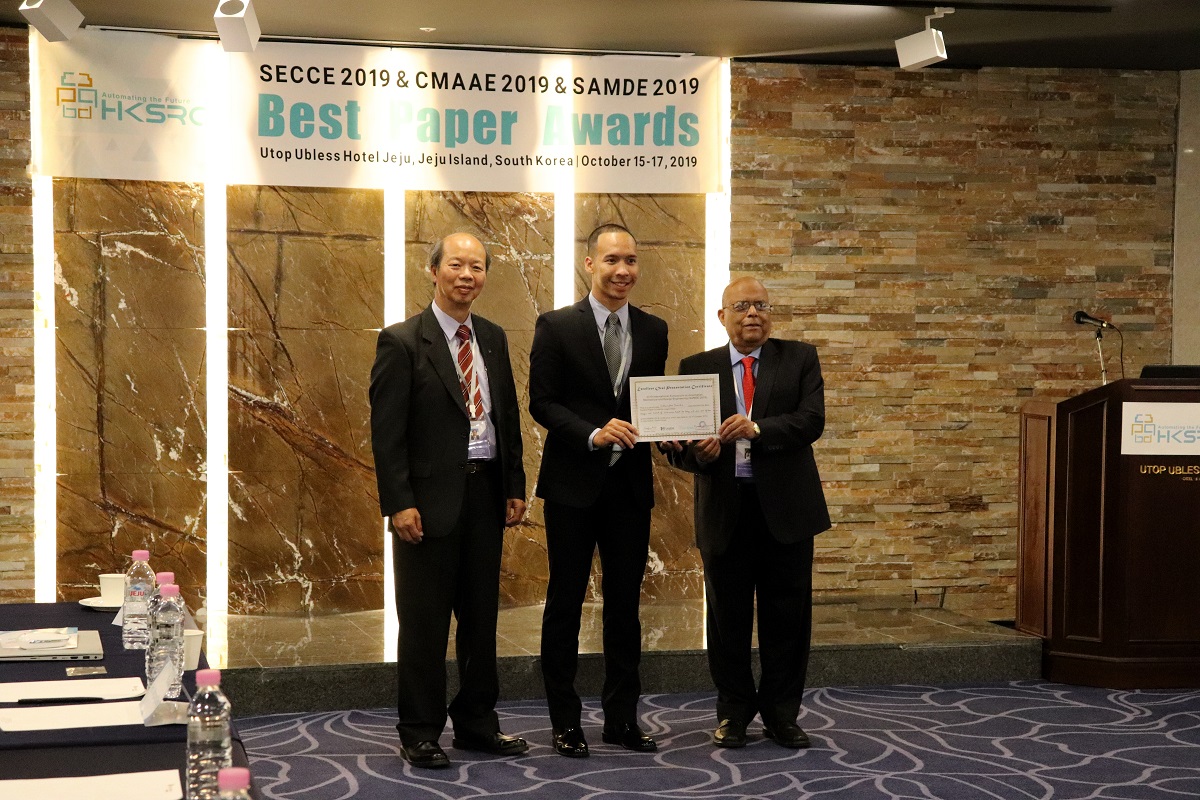 Best Poster (CE004):
Ki Hun Seong---Sungkyunkwan Univ, Department of Mechanical Engineering, Natural Sciences Campus, South Korea
"Development of Real time Multi-function Monitoring System based on Cloud Platform using Open Source Hardware"