Madrid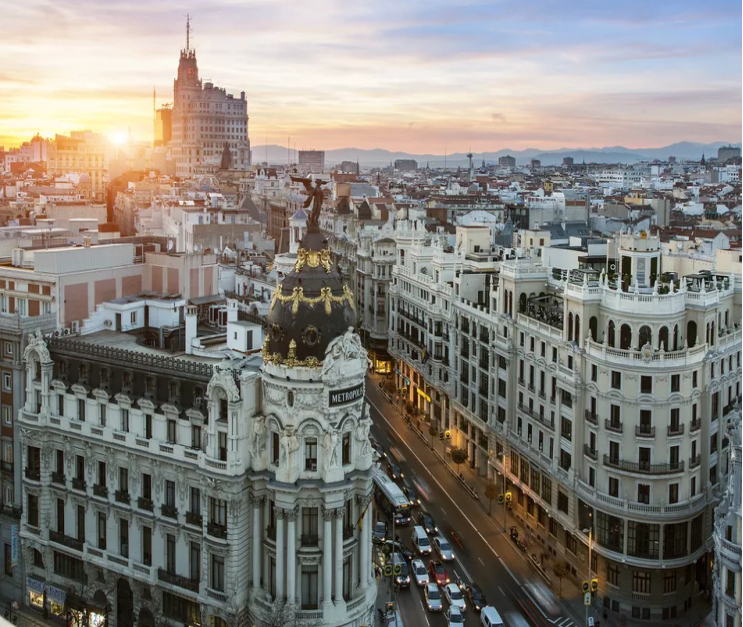 About Madrid

Madrid (Spanish: [maˈðɾið]) is the capital and most populous city of Spain. The city has almost 3.3 million inhabitants and a metropolitan area population of approximately 6.5 million. It is the third-largest city in the European Union (EU), surpassed only by London and Berlin, and its monocentric metropolitan area is the third-largest in the EU, smaller only than those of London and Paris. The municipality covers 604.3 km2 (233.3 sq mi).

Madrid lies on the River Manzanares in the centre of both the country and the Community of Madrid (which comprises the city of Madrid, its conurbation and extended suburbs and villages); this community is bordered by the autonomous communities of Castile and León and Castile-La Mancha. As the capital city of Spain, seat of government, and residence of the Spanish monarch, Madrid is also the political, economic and cultural centre of the country. The current mayor is José Luis Martínez-Almeida from the People's Party.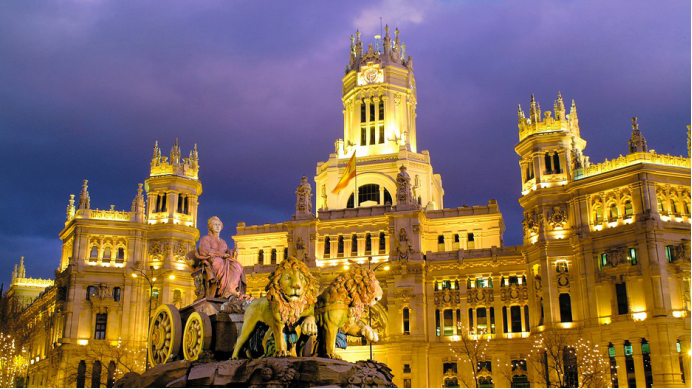 Weather
Temperature

October sees a rather steep upturn in the weather, fast approaching the winter months. Despite that, October is a very popular and pleasant time to visit Madrid, with much cooler temperatures, making exploration much easier on the body.
You can expect an average temperature of around 15°C, still very pleasant indeed, with an average high of 21°C, and a low of 9°C during the evening.
Rain and Average Sunshine Hours

There is a little more rain in Madrid at this time of year compared to the previous couple of months, however it is still quite minimal, with an average of 40mm expected, affecting 10 days across the whole of October. Sunshine is reduced also, with 4 hours of sunshine per day to enjoy.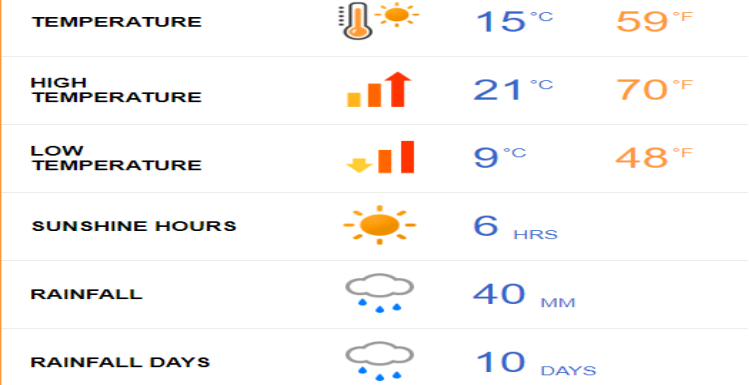 What to wear

If you are planning your trip for early October, you can pack pretty light. Take jeans or lightweight pants, long-sleeved cotton tops or sweaters, and a cardigan or light jacket. A cashmere wrap is perfect for evenings alfresco. As in every European capital, comfortable walking shoes are a must.
Electricity in Madrid

Electricity in Madrid - voltage and frequency

All power sockets in Madrid provide a standard voltage of 230V with a standard frequency of 50Hz.

You can use all your equipment in Madrid if the outlet voltage in your own country is between 220V-240V. This is the case in most of Europe, Australia, the United Kingdom and most countries in Africa and Asia.

If the standard voltage in your country is in the range of 100V-127V (which is most common in the US, Canada and countries in South America) you might need a voltage converter in Madrid.

The standard frequency in Madrid is 50Hz. If this frequency differs from the frequency used in your home country, please use caution when plugging in your devices. Check the small print on the device to see if the device can handle the frequency.
Small print on the device or power adapter indicates what voltages the device can work with. If you see 100-240V 50/60Hz printed, the adapter is rated to work on all voltages used worldwide. Please note that power plug adapters only convert plug types and do not convert voltages.

Madrid electrical outlet and plug types

Madrid uses power outlets and plugs of types C & F. Take a look at the pictures below to see what these plugs and power sockets look like: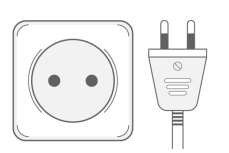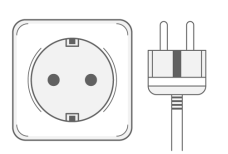 Type C plug Type F plug
Type C - The standard European plug. Commonly used in Europe, South-America and Asia, but also in quite a few other countries. Plugs of type E and F will also fit in a type C outlet.

Type F - Used in almost all European countries and Russia. Also known as the Schuko plug. Plugs of type C and E will also fit in a type F socket.
Currency in Madrid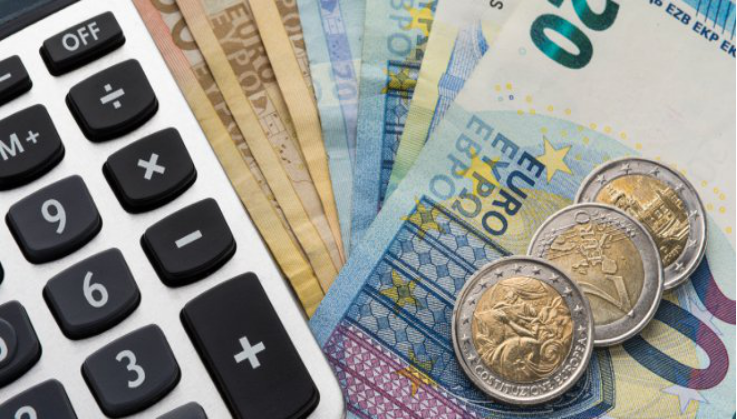 Exchanging money

During your stay in Madrid, you'll need euros, the single European currency of the euro area whose notes and coins were introduced in 2002. The euro has eight coin denominations: 1, 2, 5, 10, 20 and 50 cents, and 1 and 2 euros, while bank notes come in denominations of 5, 10, 20, 50, 100, 200 and 500 euros.

Adolfo Suárez Madrid-Barajas Airport, Atocha and Chamartín train stations, and the main transport hubs – Avenida de América, Méndez Álvaro and Moncloa – are dotted with foreign currency exchange offices. There are several bureaux de change in central Madrid, especially in Puerta del Sol. Most banks and some hotels offer currency exchange services as well.

Market conditions usually cause price fluctuations, so you should check the euro's exchange rates beforehand on the day of the transaction.
Credit cards and ATMs
Running out of cash is not a problem in Madrid, as automatic cash points can be found all over the city and most establishments accept credit cards as a form of payment (on the metro it is possible to pay by credit card but not on urban buses).

Visa and MasterCard are the most widely accepted cards, American Express and Diners are less common. You should contact your bank if you wish to find out what commission they'll charge you for using your card in Spain.

Almost all establishments accept payment by card, although some may request a minimum charge (between 5 and 10 euros). Furthermore, before getting into a taxi, it is worth asking whether a PIN terminal is available if you do not have enough cash.
Tipping etiquette

In Madrid, you may tip or not depending exclusively on how happy you are with the service you get. Among the locals, at least, it's always been up to the consumer to decide whether and how much to tip. Your waiter won't protest if you just get up and leave.

Some restaurants may add a 2- or 3-euro charge to the bill for bread and appetisers, a service which they have the obligation to tell you about and which you can refuse. As a general rule, it's you who decide whether to reward the quality of the service and the kindness of the staff with a gratuity.

The same rule applies in hotels, taxis, beauty or hair salons, and other one-on-one services.

Remember that in all establishments, service is included in the price. This isn't the case in hotels and restaurants, where the legend 'IVA NO INCLUIDO' (VAT NOT INCLUDED) usually comes next to the price. This means you should add 10%.
Tax-free (VAT Refund)

If you come from a non-EU country, you can reclaim VAT on items worth over 90.15 euros. Show your tickets or receipts for the goods at the tax refund counters at Adolfo Suárez Madrid-Barajas Airport.

Once customs officials have gone through your purchases and stamped your tickets, you can choose to post them back to the retailer in order to have the money credited to your credit card or bank account. Alternatively, you can get paid on the spot by registered VAT refund agents, which usually charge handling fees.

In order to get VAT refund in cash at the airport, you should buy in shops displaying a 'Tax Free for Tourists' sign and ask the sales assistant for a tax-free form showing the refund amount. The VAT refund agent will ask you to hand in your forms before they give you the money.

Furthermore, El Corte Inglés has an office at its stores where it is possible to obtain a VAT refund for purchases made in store, upon showing proof of identity.